Member Lyana Blount's super popular Black Rican Vegan concept (yes, the same one that has the longest lines at Vegandale, Smorgasburg and practically all other events and lineups around the Tri-State area) has exciting news … her cookbook will be coming out July 2023. You can pre-order your own copy now by visiting Amazon, Barnes & Noble, or Target.
e.terra was recently featured in a Hospitality News article, "Bringing the Harlem Community Together." For the full article, please read here.
A Warm Welcome to our New Members
Racer.app
a 15 min food delivery service with a full menu ranging from wings, to Asian to Italian cuisine. Uptown Manhattan get ready!
Flour Sugar Love
from scratch baked products. Yum!
Chipotlan
amazing tortilla chips (try their Chipotle flavor!) and hot sauce
Soul-n-the-Hole
delicious and hearty Soul food By Chef Big G. Check them out for their pop up schedule and weekly meal service.
Madison Fare
A retail gourmet food market with hand crafted chocolates and lite bites!
My Alchimista
Boozy ice cream!
Creole Soul Food
Soul food with a dash of Cajun-Creole!
Egunsi Foods
West African Soups and Sauces and catering
Those Damned Cookies
Cookie heaven has arrived at e.terra!
Soul Fusion by Chef El Amin
A 30-year old family business that offers Healthier soul food without compromising taste and includes Catering, CPG products such as their custom spice blends and meals, such as their Sunday Dinner pockets!
Ace Endico/City Harvest
The e.terra Team volunteered this month to help City Harvest to rescue food after an Ace Endico food show at Yankee Stadium. Amazing to be a part of the City Harvest team and helping feed the needy! Thank you for the opportunity to serve @City Harvest and @Ace Endico!!
Halloween Event
e.terra and member, Greensicle Pop, are supporting CB Diana Ayala's office at the Halloween Bash for families at La Placita (116th & Park) on October 31st, from 4pm to 7pm. Stop by for complimentary hot apple cider and apple cider donuts.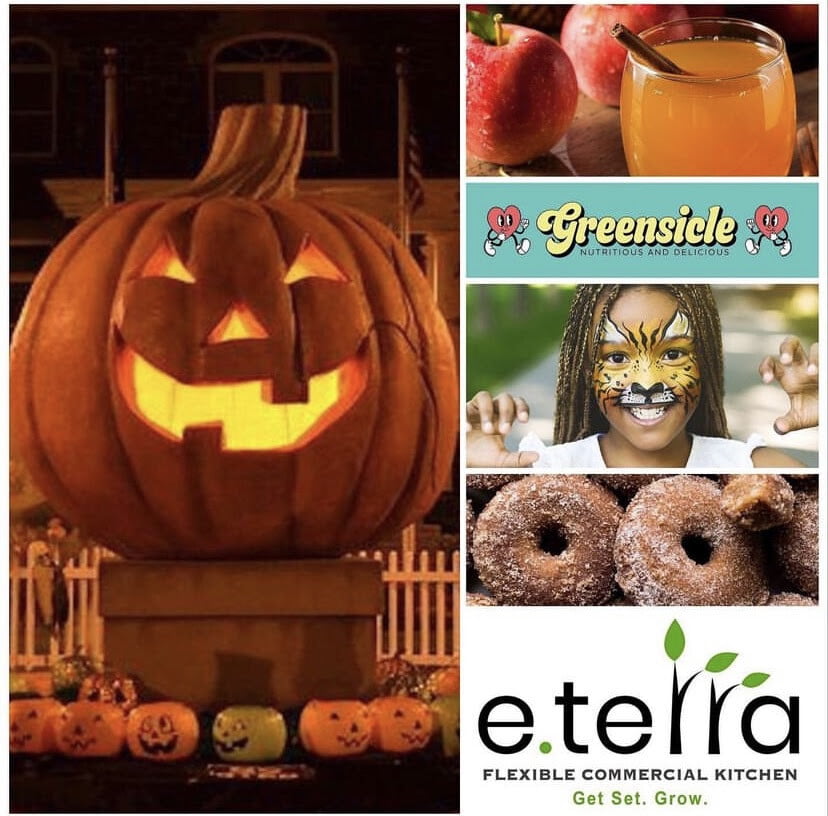 Wellness in Harlem, Part 2
We are hosting this free sampling event with music for the community at La Placita on Saturday, November 5th from 12 to 3pm. Our special guest is Melba Wilson of Melba's. Amazing line up of food and drinks so join us!
A shout out to our participating members, Emily Made This, Keima's Healing Sauce, Maiden Voyage Catering, Project Eats, as well as to our partners and collaborators, such as Honeybrains, JUST Egg, AeroFarms, RLA/YAYB, Rind Cheese, Inner Love Foods, Planet Bake US, Burnt Toast Chef, Lovers Rock Sea Moss, Flavor Player and sponsors, Webster Bank, AKA Sorority and NCBW100.
We had a great time at Wellness in Harlem on October 9th! For some photos of our October 9th Wellness Event, Part I, please see below: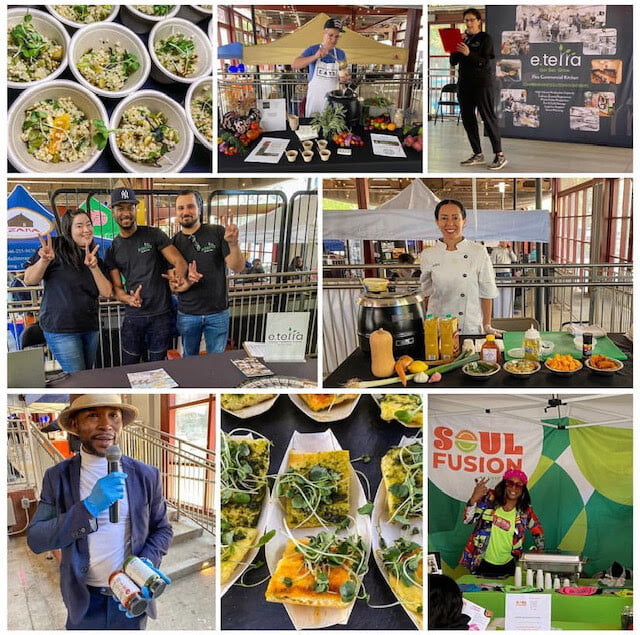 Industry Pizza Night
December 5th, from 6 to 8pm
Our guest speaker Kobi Regev, Founder & CEO of Pleese Cheese will be speaking about his journey as a food entrepreneur. Guests will enjoy selecting their own toppings for personal pizzas.
The sponsors for this evening are Rational and Pleese Cheese! Stop by for a bite and sip, to see pizza made in Rational ovens and make new friends! We'll see you there!