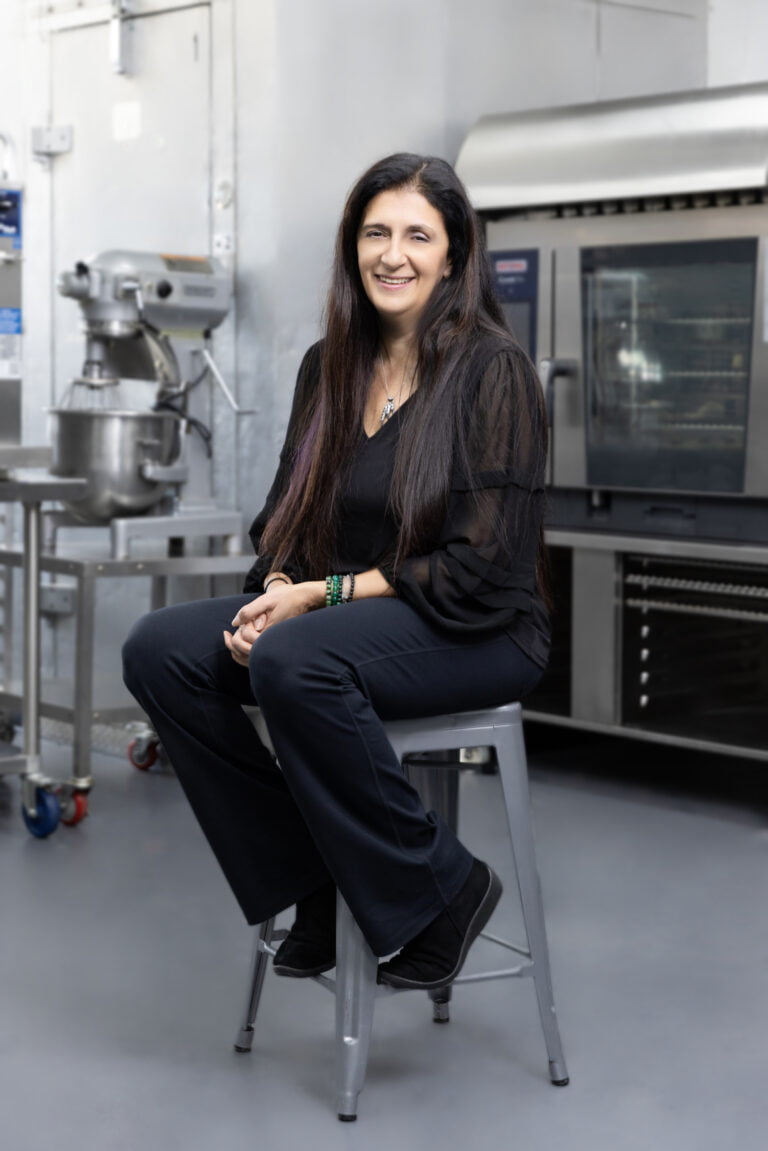 Bella Karakis
CO-FOUNDER & Chief Executive Officer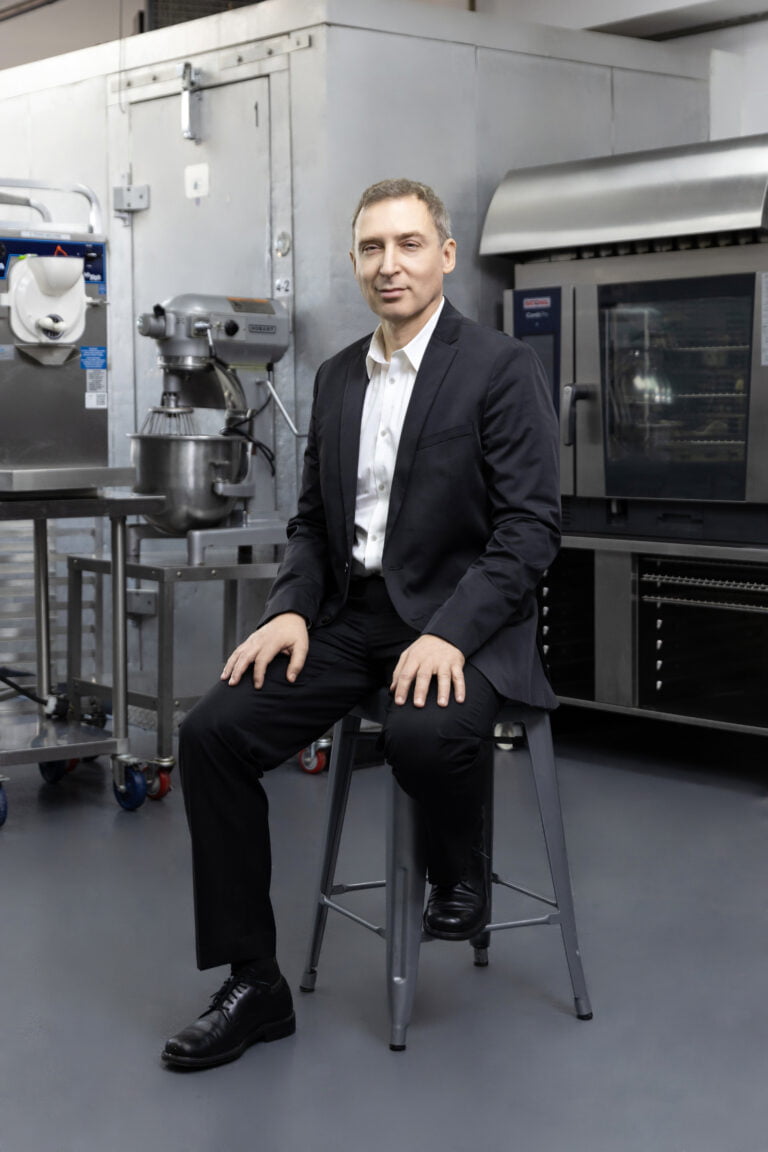 Eugene Kharlamb
CO-FOUNDER & Chief Technology Officer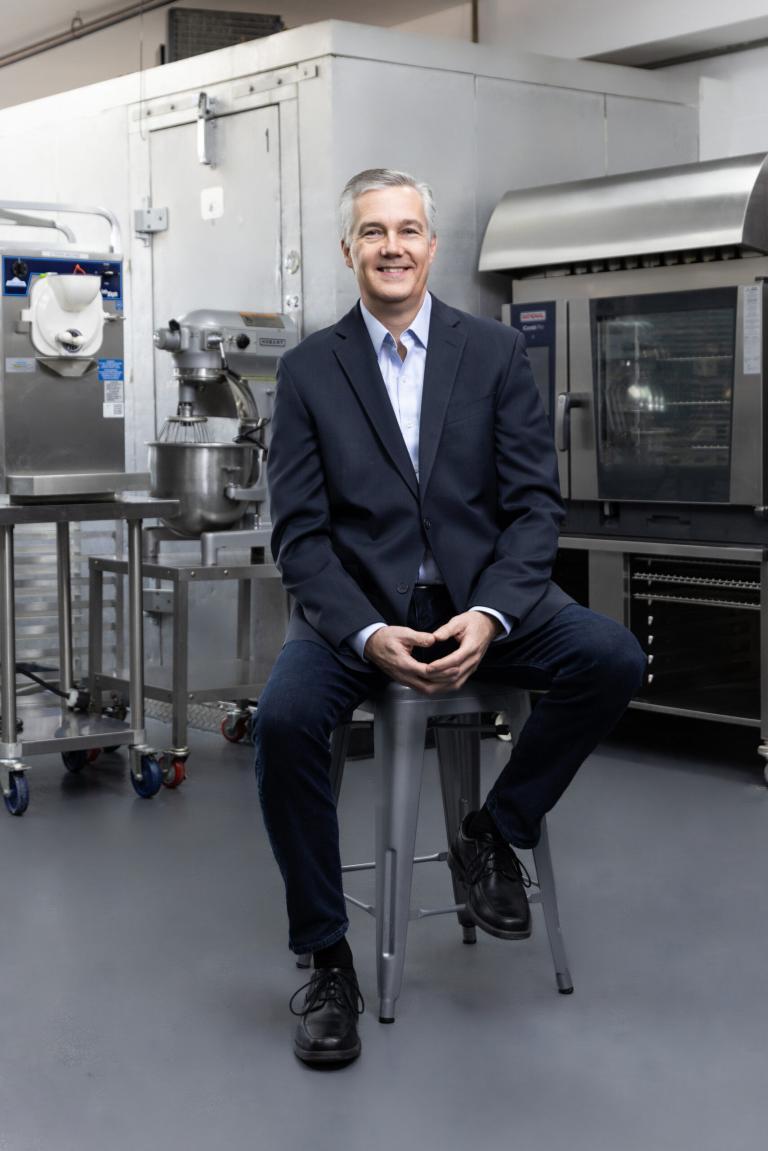 Mark Moeller
Chief Operating Officer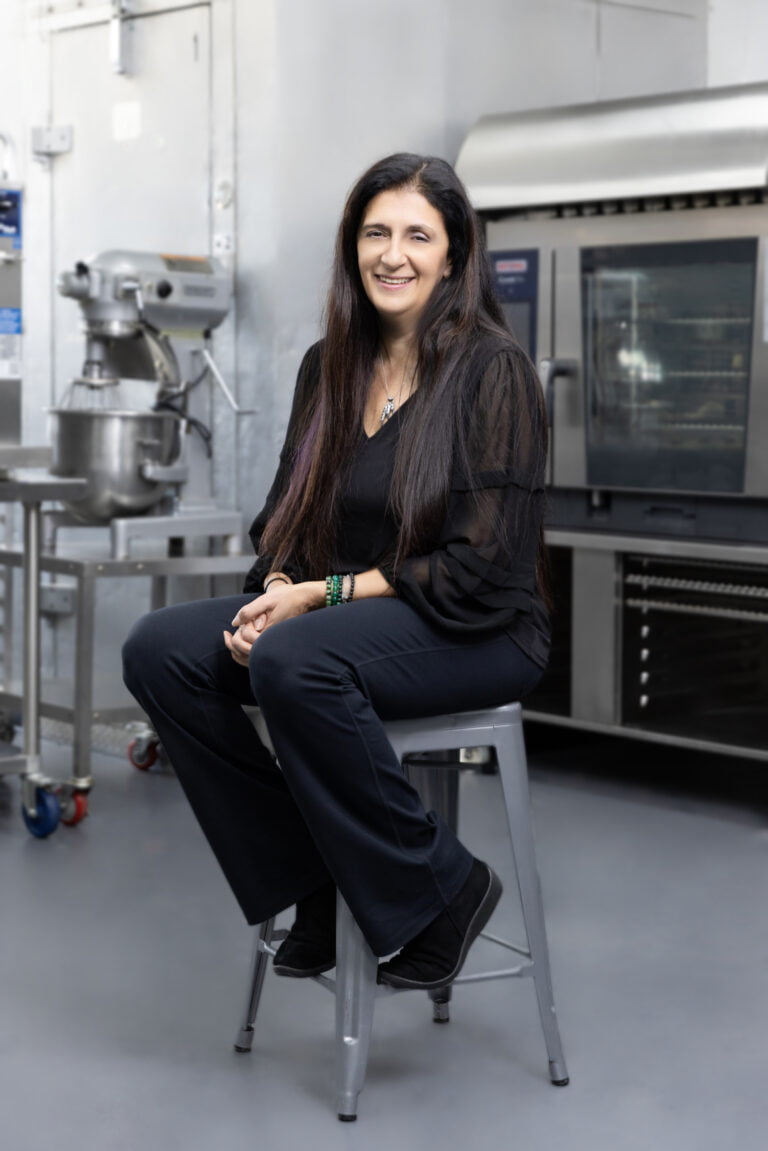 Bella Karakis
CO-FOUNDER & Chief Executive Officer
With 30 years of management, business development, strategic partnership & IP legal experience, Bella brings a proven track record of success. Prior to e.terra, she was a co-founder of a shared commercial kitchen and food hall concept, as well as co-founder of a mobile hospitality company with 2 food truck operations, in the DC Metro area. She received a BA from the University of Pennsylvania & a JD from Touro Law. An avid life-long learner and believer that knowledge is power, Bella strongly believes in supporting the community that she works and lives in, through volunteering and mentorship. She is from Ukraine and speaks fluent Russian. Bella's favorite hobbies include reading, baking, gardening, traveling, & beach going. She calls Manhattan home.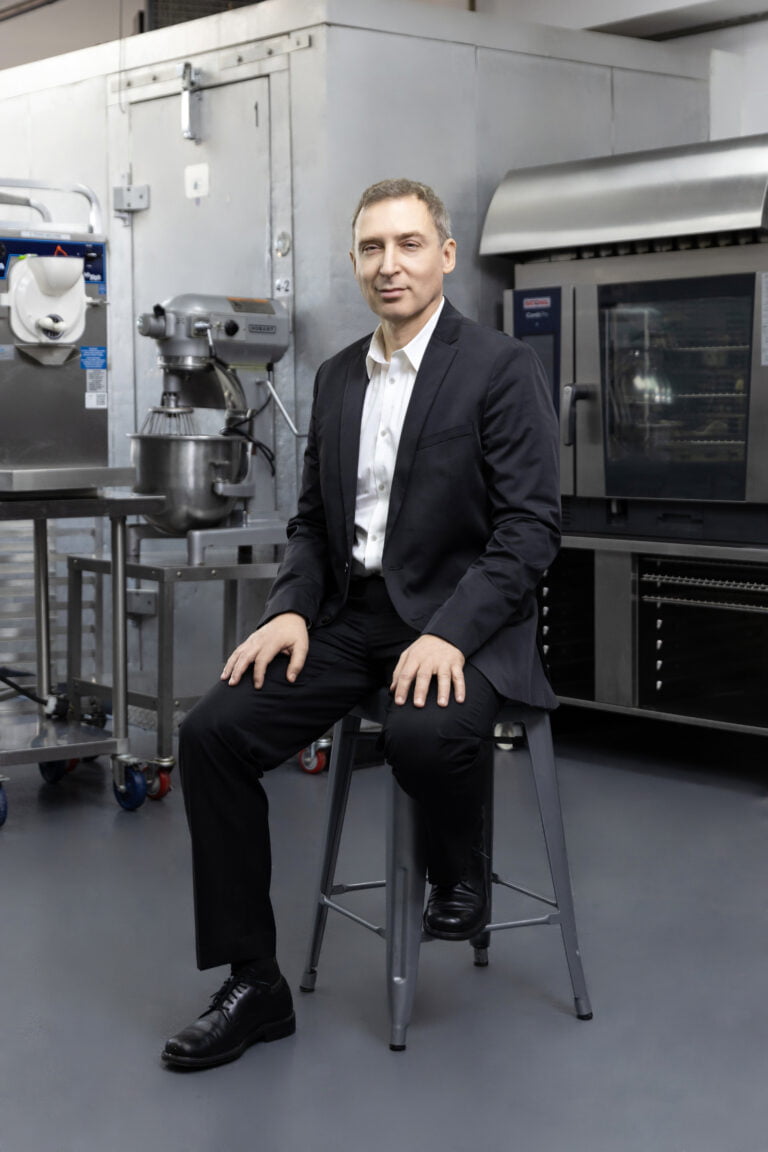 Eugene Kharlamb
CO-FOUNDER & Chief Technology Officer
With two commercial kitchen locations and a cafe, Eugene ensures that each space is equipped & optimized for all business and customer needs.Having the appropriate up-to-date technology is always on his mind, employing systems that best suit the e.terra businesses. With over 20 years as an information Technology & Hospitality specialist, Eugene has worked at many top Fortune 500 companies.Hospitality is also in his background. As a co-founder and CEO of a NYC club and event venue, Eugene created a venue that became one of the most popular destinations for the Russian-American community in Brooklyn for over a decade.As a New Yorker, he attended Brooklyn College, with a BS in Computer Science. Born in Ukraine, he is fluent in Russian. His passions are sailing, table tennis and hiking.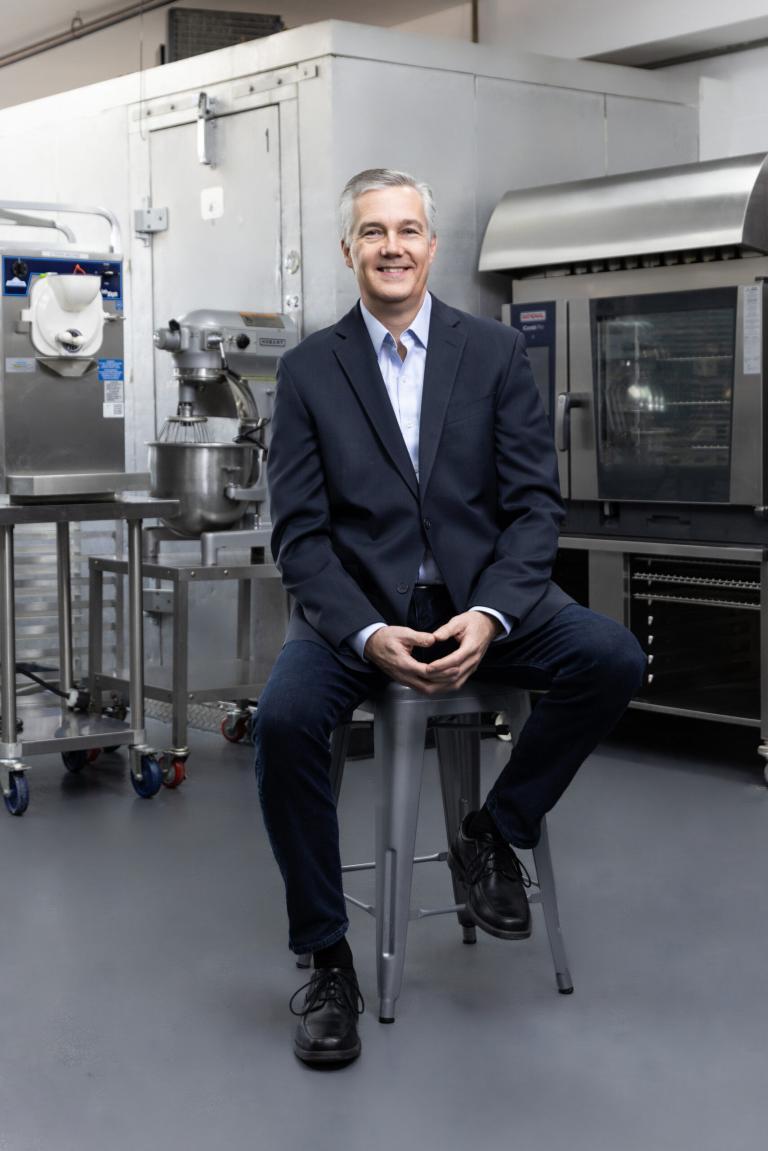 Mark Moeller
Chief Operating Officer
Mark is Chief Operations Officer for e.terra Kitchen. His role is to ensure that the proper systems and structures are in place in order for businesses to run smoothly and enable growth in a well thought through manner.His passion is working with entrepreneurs, helping turn dreams and plans into successful reality.As a teenager, Mark fell in love with the culinary industry, and I've never looked back. An entrepreneur and operator at heart, he has honed his skills through decades of leadership roles with corporate and franchised restaurant concepts, from fast food to fine dining and everything in between. Over the course of his career, he has been a part of nearly 400 restaurant openings including being the Managing Partner of five of his own restaurants and the Owner of a national consulting firm.Mark is a graduate of Johnson & Wales and currently lives in CT with his wife. "Cooking gives me a great sense of joy and we love being by the water and traveling."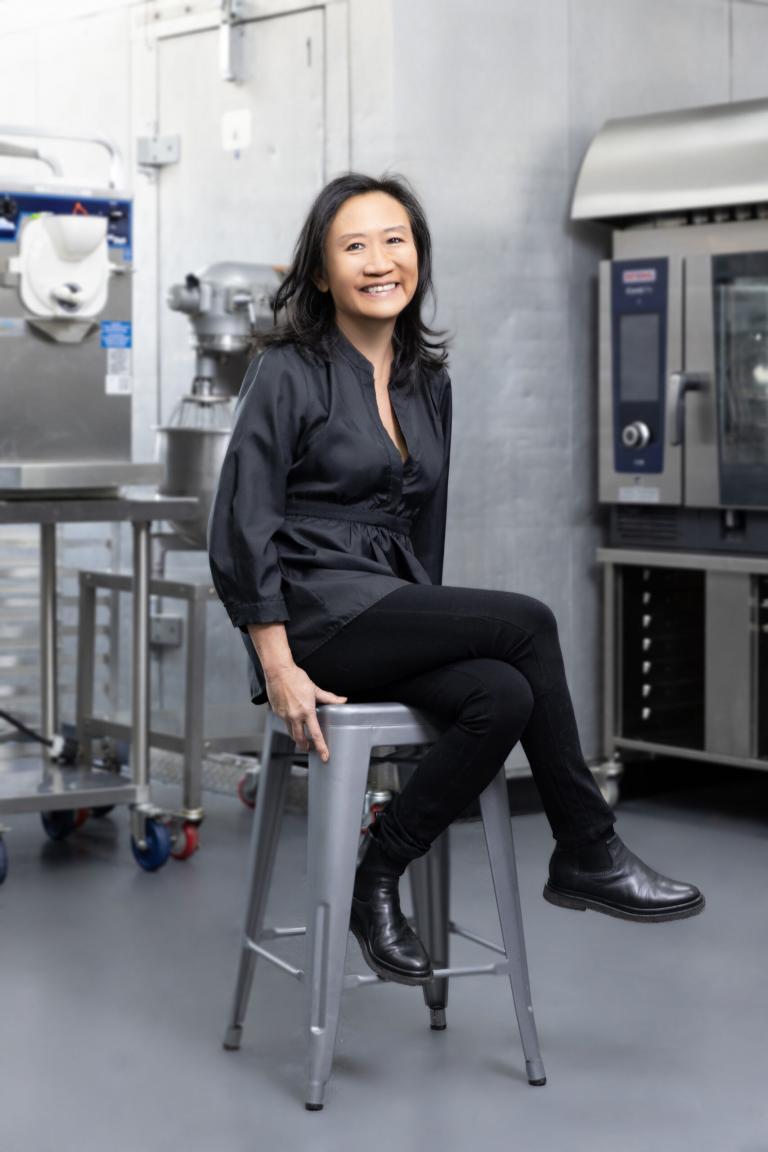 Amy Lee
Chief Marketing Officer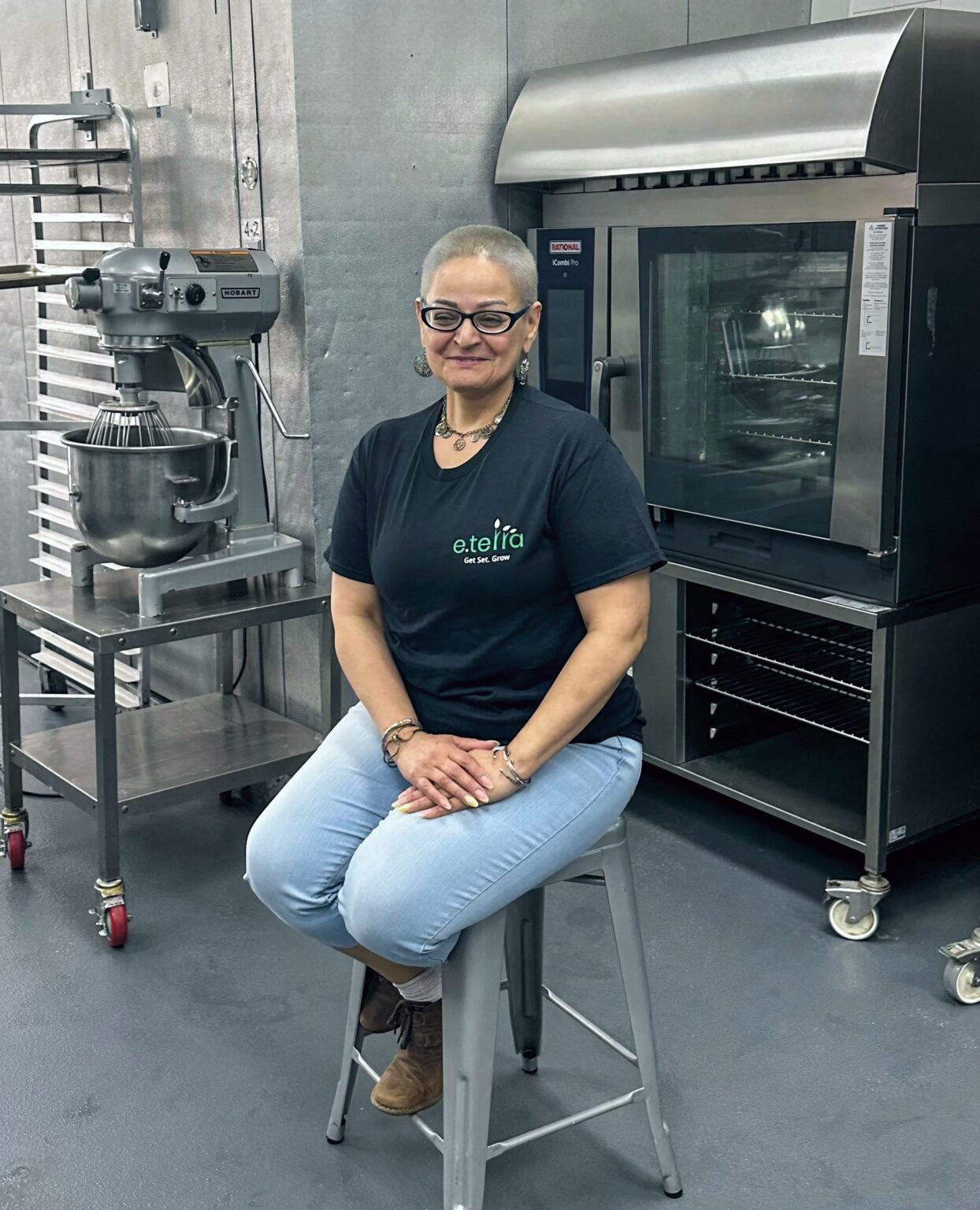 Emily Gonzalez
Office Manager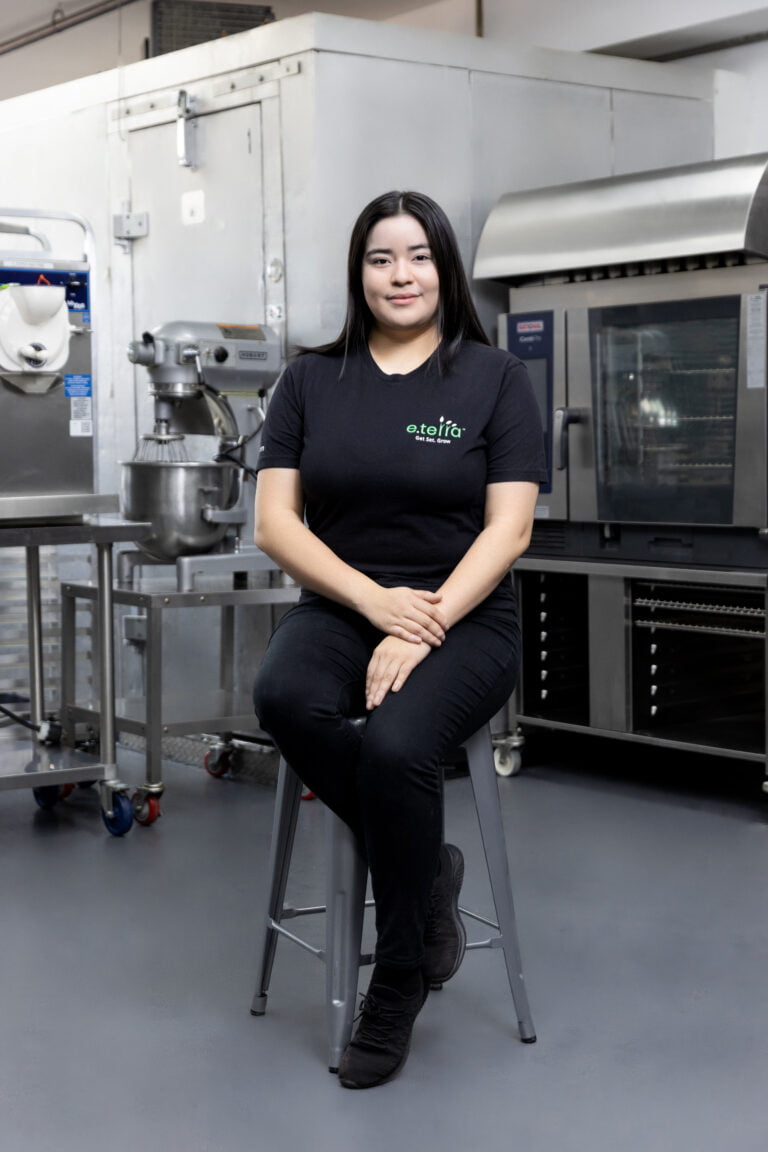 Stephani Alvarez
Community Manager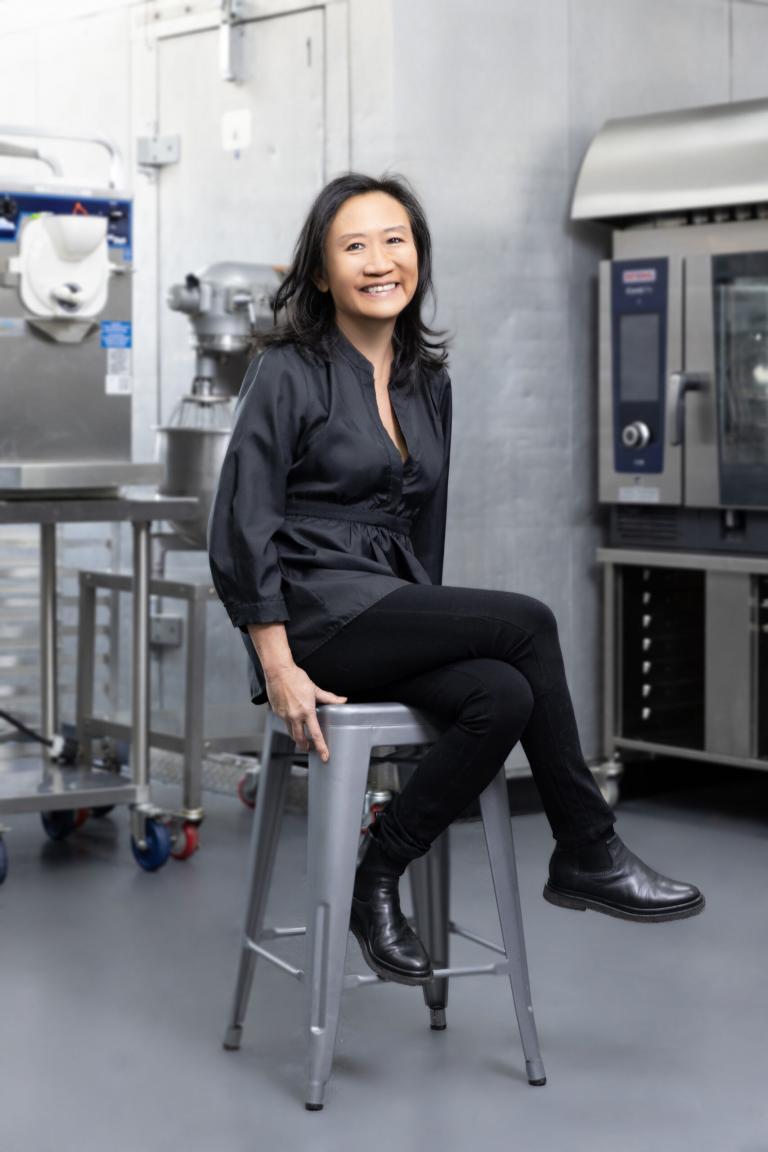 Amy Lee
Chief Marketing Officer
Amy is Chief Marketing Officer for the e.terra Kitchen brands: e.terra Kitchen (2 locations), Maiden Voyage Catering, and Makers Pantry by e.terra Kitchen. She brings over twenty years of integrated marketing expertise, working with national and regional brands.Starting out at top NYC advertising agencies, Amy learned best practices from powerhouse marketers such as P&G and Johnson & Johnson. Specific areas of expertise include building brand awareness, forging partnerships, developing/executing events, and social media. She loves seeking out and creating marketing programs that are a win-win for all.Amy graduated high school a year early and worked full-time for an advertising agency, prior to attending New York University, graduating with a double major in marketing and communications; BS.She loves food and entertaining/hosting parties. Her Passions also include traveling, gardening and golfing. Amy & her husband live in Park Slope Brooklyn, along with their cat Biscuit.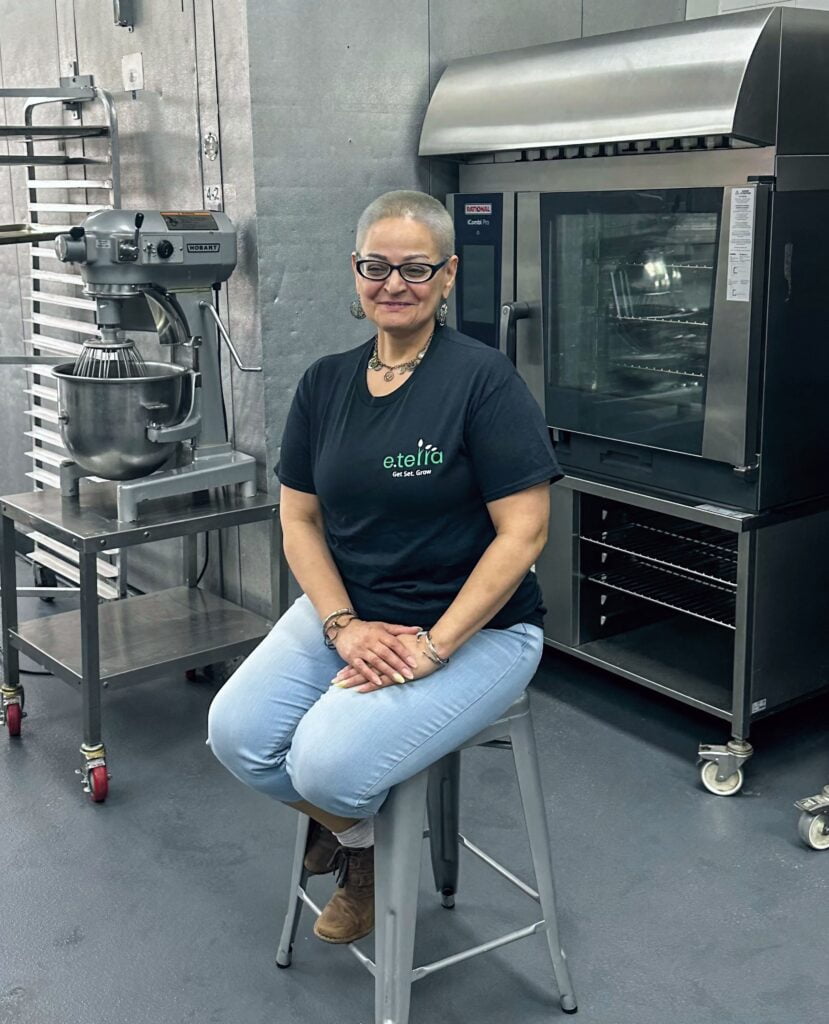 Emily Gonzalez
Office Manager
Emily Gonzalez is our Office Manager at e.terra Kitchen. She loves her job and helping to ensure that e.terra Kitchen's two locations run smoothly.Emily is confident and easy-going, with over ten-years of experience as a support professional: demonstrating a consistently patient and kind demeanor. She has a great deal of experience working closely with owners/ executives and in assisting the growth of start-up businesses from the ground up. Emily has shown to have considerable poise and tact when supporting management, co-workers, clientele, or customers.Over her career, Emily has established strong leadership skills and a willingness to pitch-in at every level. Successful at building productive relationships and developing structured work environments. An expert at gathering and disseminating information and materials in an efficient and timely manner. Adept with technology and an excellent troubleshooter. Emily performs tasks diligently and competently; under direct supervision or independently.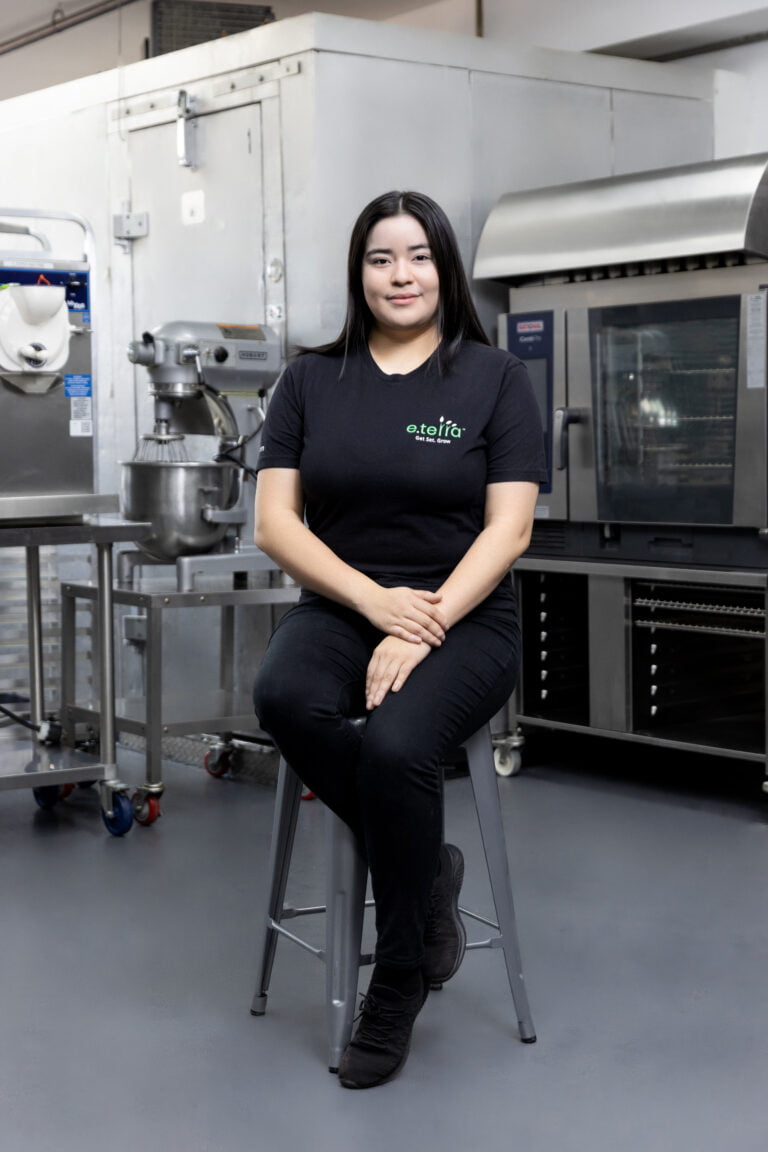 Stephani Alvarez
Community Manager
Stephani is the Community Manager at e.terra Kitchen. Her role is to support members & guests at our 2191 location, to ensure that all production shifts proceed smoothly, and makers have what they need in terms of equipment and staff.She answers questions & problem solves, as every business has different needs. For her, it's about what she can do to bring zen to the workplace and ensure that the whole team is providing true hospitality to everyone.A graduate of the Isaacs Center Culinary Training Program, Stephani cares deeply about people, and brings her best so that her colleagues in the culinary community can succeed.Stephani has a deep love for food & believe it represents everything that we are as individuals & what connects us as a community. In her spare time, she likes to draw frequently, both pencil line art, as well as landscapes using paints. In addition to English, Stephani is fluent in Spanish.