Did you know? Our CEO and Co-Founder, Bella Karakis, is a proud (recent) graduate of the Goldman Sachs 10KSB Business Accelerator, Cohort 38. She graduated on April 6th, as part of a group of 34 diverse, small business owners that span all industries and are based in the NYC Metro area. She is excited to apply the knowledge and resources gained in this 13 week intensive program to improving all systems and operations of e.terra and to expand the service offerings to the members operating out of our 2 kitchens! For more on the program, please visit https://www.10ksbapply.com/about-10000-small-businesses
Bella was recently interviewed on LinkedIn Live by LJ Finney of IN-18 LLC on the topic of food entrepreneurship and the support that a flexible commercial kitchen can provide to small food and beverage businesses.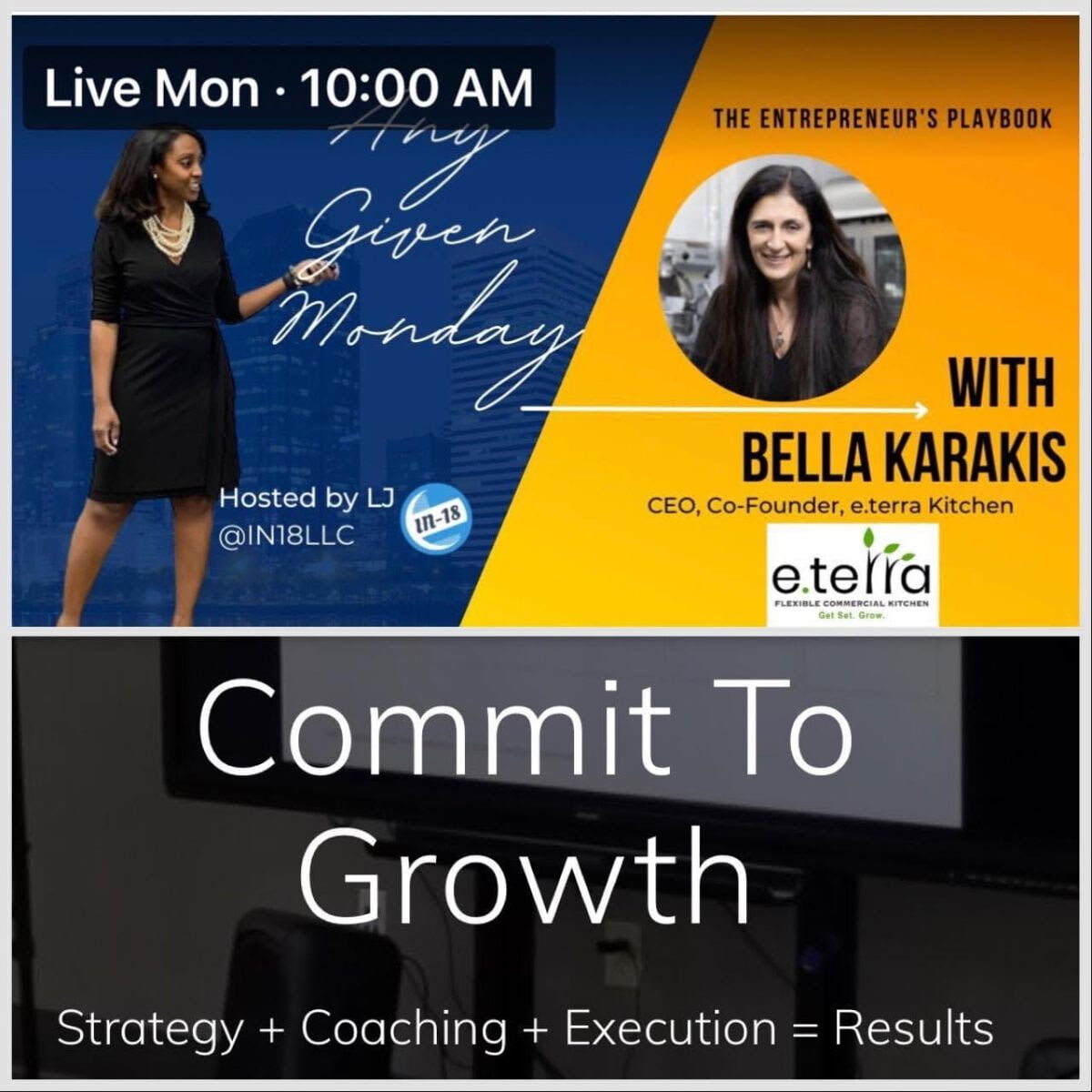 Stephani Alvarez, our amazing Community Manager, just celebrated her 2nd anniversary with e.terra! Stephani started as an intern from the Isaacs Center before we even opened our doors in April of 2021 and continues to shine her smile and hospitality on all members and e.terra staff alike.
PIX11 was at e.terra on Friday, April 28th to interview our member Unconditional Freedom/Free Food Harlem as part of a story on Urban Agriculture. Others interviewed for this important story, were Qiana Mickie, Executive Director of the Mayor's Office of Urban Agriculture and Jaume Biarnés Digón, Culinary Director of Yondu Studio.
Spring is bringing with it some fantastic events - are you ready to join us???
Industry Pizza Night at e.terra
Back by popular demand! Monday, May 8th from 6 to 8pm at e.terra Kitchen at 2191 Third Avenue. Only a few tickets remain so please don't forget to reserve yours! Come out and enjoy customizing your own personal pizzas from a pizza toppings bar and with crusts made by Wave Hill Breads (voted by Food and Wine as one of top 20 bakeries in the US), watch them bake in under 6 minutes in Rational iCombi ovens, listen to the entrepreneurial journey of Tim Topi, proprietor of Wave Hill and tips on Digital Marketing from Jimmy Page of Hudson Creative and enjoy some great conversations and networking. We look forward to welcoming you!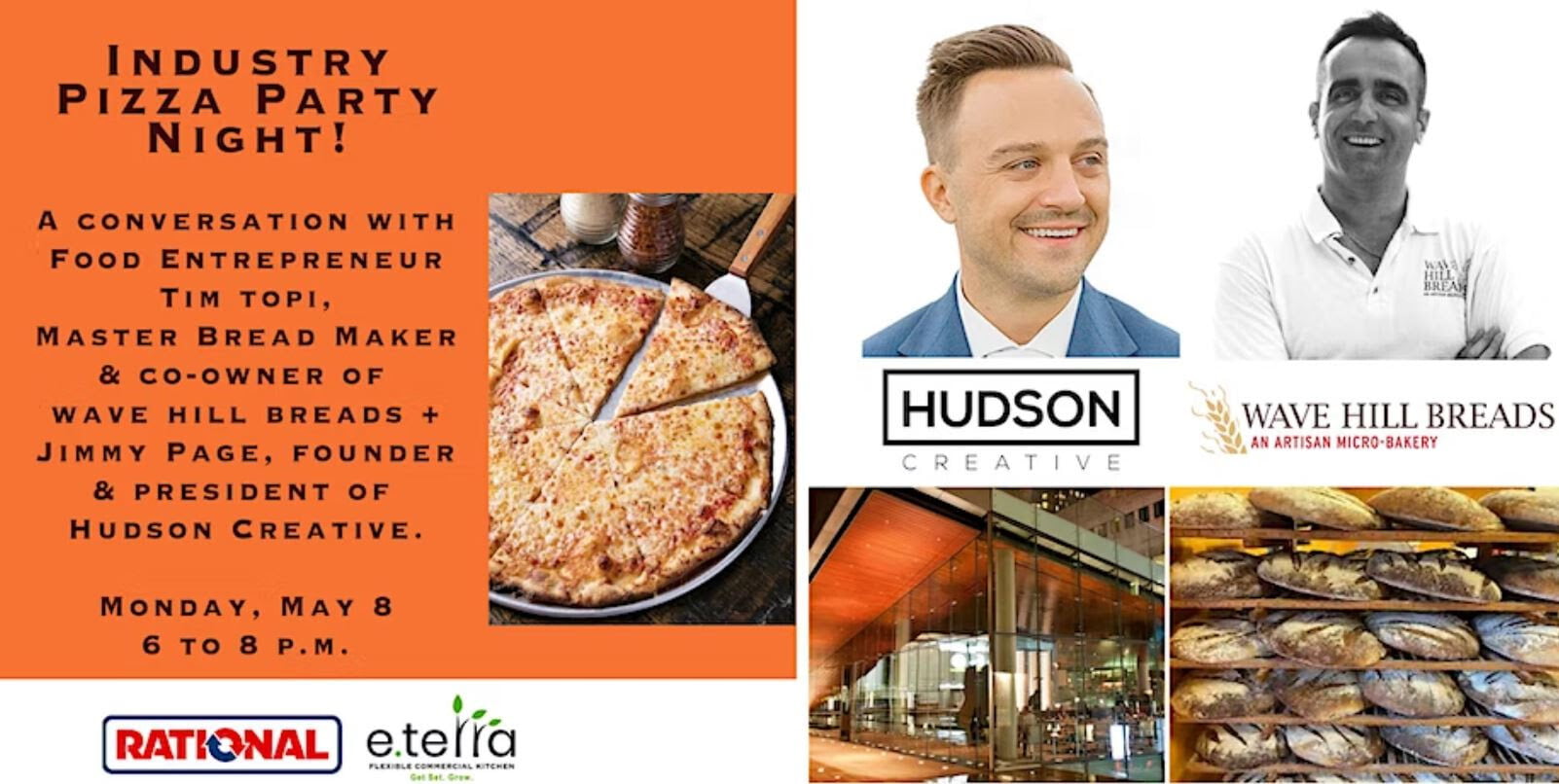 Phyllo Dough From Scratch in New York
e.terra is hosting a baking class on Tuesday May 23rd, from 6 – 8:30pm with Chef Peter Minaki who will share his master recipe for phyllo dough and the class will be making Spanakopita and custard-filled Bougatsa!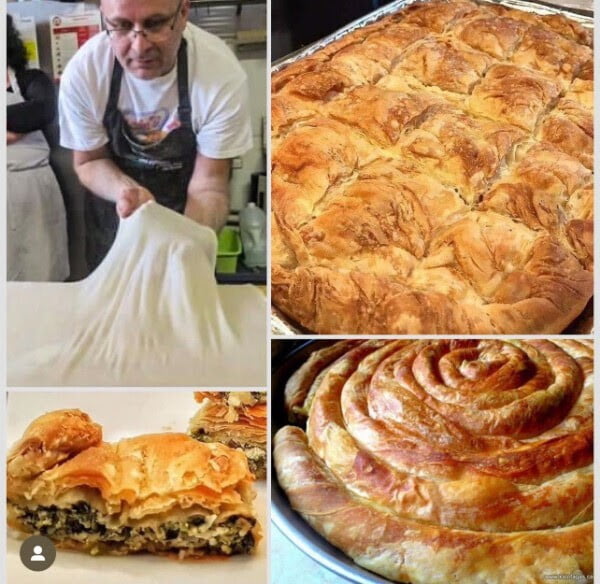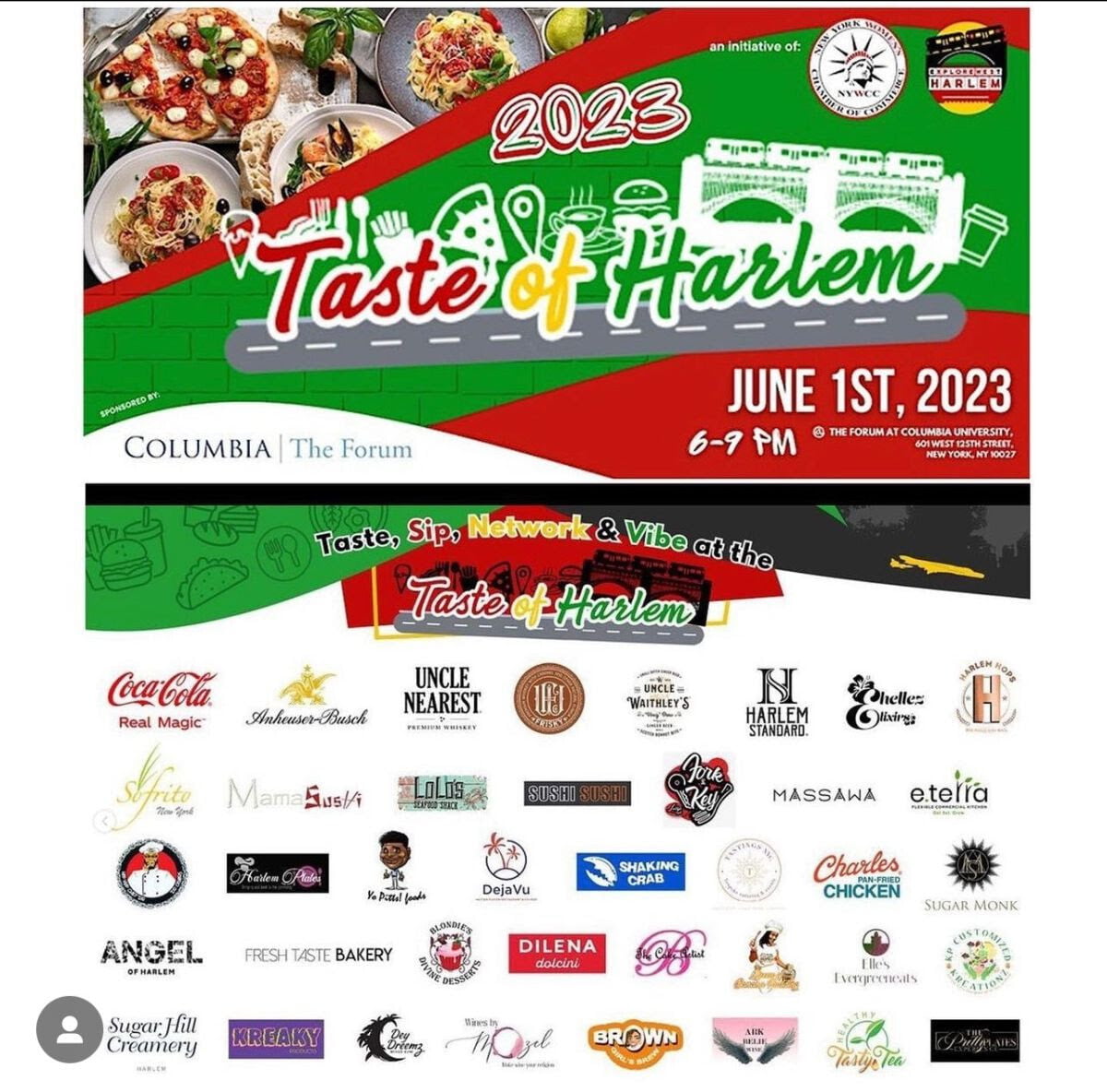 Taste of Harlem
e.terra will be part of Taste of Harlem taking place at Columbia University's The Forum on Thursday June 1 from 6 to 9pm. To sign up, visit @nywomenschamber
Earth Day: Celebration of Earth: A conversation + Party
We recently co-hosted a panel of experts on Urban Agriculture at beautiful Yondu Culinary Studio in the Seaport, enjoyed a delicious spread prepared by Maiden Voyage Catering, mushrooms by Smallhold, desserts by emilymadethis_nyc, and buckwheat tea by Senbird Tea. A full house and a lively Conversation
Baking Palooza by Rational
A baking lesson showcasing the versatility of an iCombi Pro at e.terra on April 14th. The dessert spread was fantastic!