Greetings Foodies!
This post is in recognition of one of our most beloved members; Chef Cornel Robinson.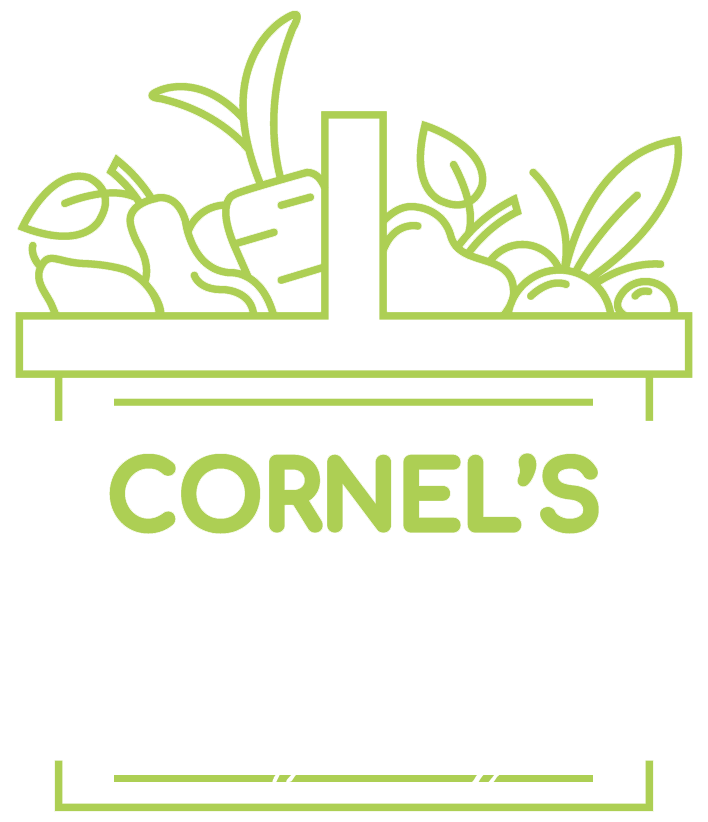 Chef Robinson Hails from Jamaica, where his biggest influence to pursue a career as a chef was his mother, Daisy Green. During our interview, Chef Cornel shared one of his first memories in the kitchen.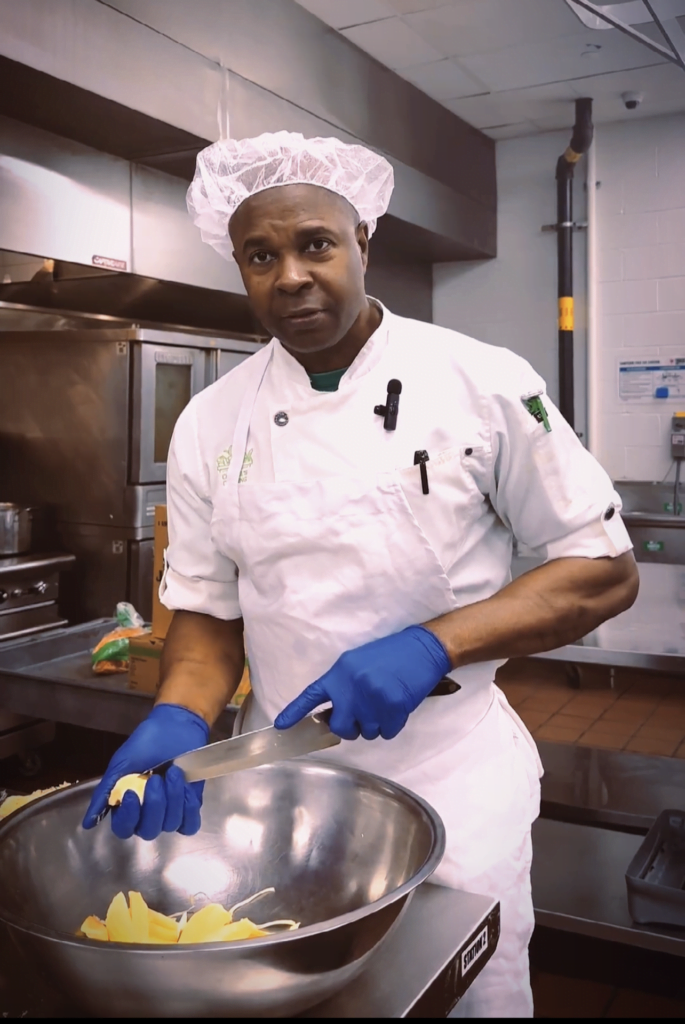 "When I was 6, I fried my first egg. As young as I was, I was excited to have my time in the kitchen after being a constant shadow to my mom. While making breakfast one day, my mother stopped and looked at me and asked if I was ready. I was ready! I eagerly answered that I was, and I was handed an egg. Trivial as this may seem, it was one of the happiest days of my life. After that day, I was my mother's little helper in the kitchen. It wasn't until I was around 9 years old, however, that I got to prepare a full meal for my family. The joy and surprise that my family showed, made me extremely happy, but the pride in my mother's eyes is something that I'll always cherish."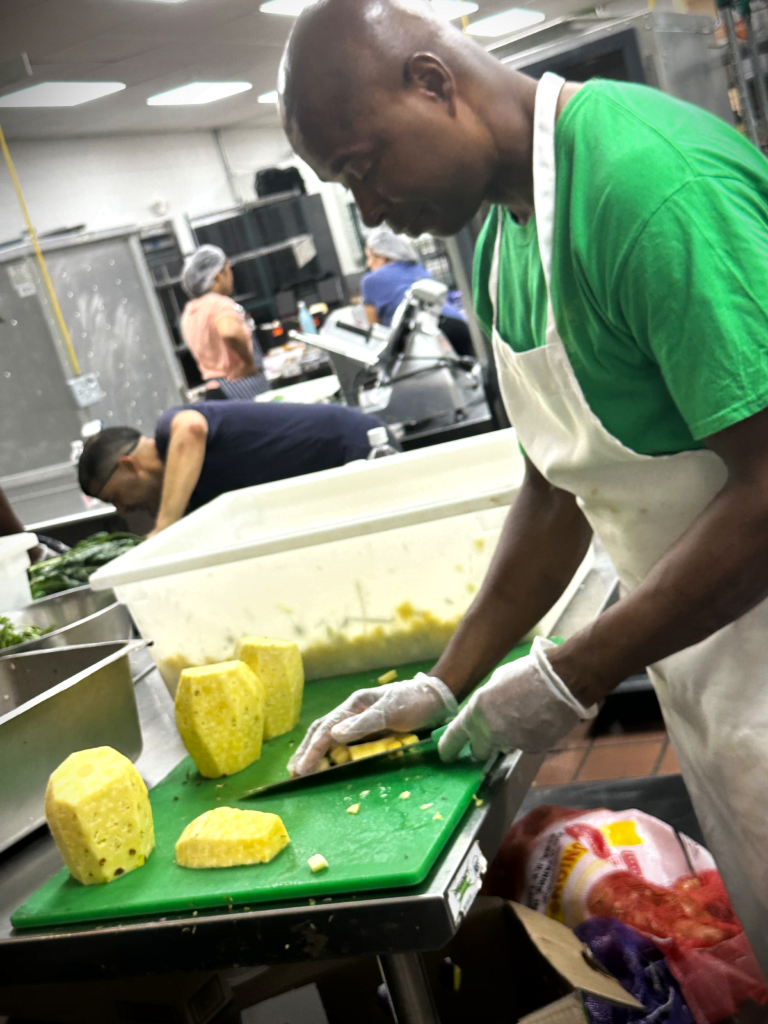 In 2006, Chef Cornel retired from the Jamaican military and migrated to the United States to be with his wife Fiona and their kids. In 2007, the now father of 5 rediscovered his passion for food when he was hired as a dietary clerk. During this period, he was introduced to the art of culinary and, later persuaded by his mentor to seek a higher education in the culinary arts.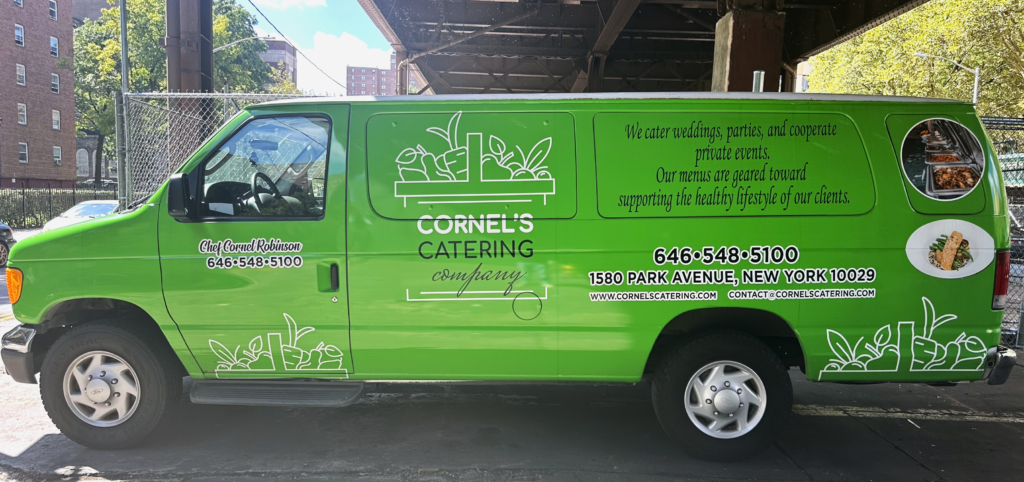 After completing an intensive fine dining program at the Star Career Academy NYC in 2012, Chef Cornel landed a 3-month internship at Sony Music Entertainment. This experience lit a fire in Chef Cornel's belly for more. He later returned to school to complete a restaurant management course, which inspired him to create Cornel's Catering Co. Inc.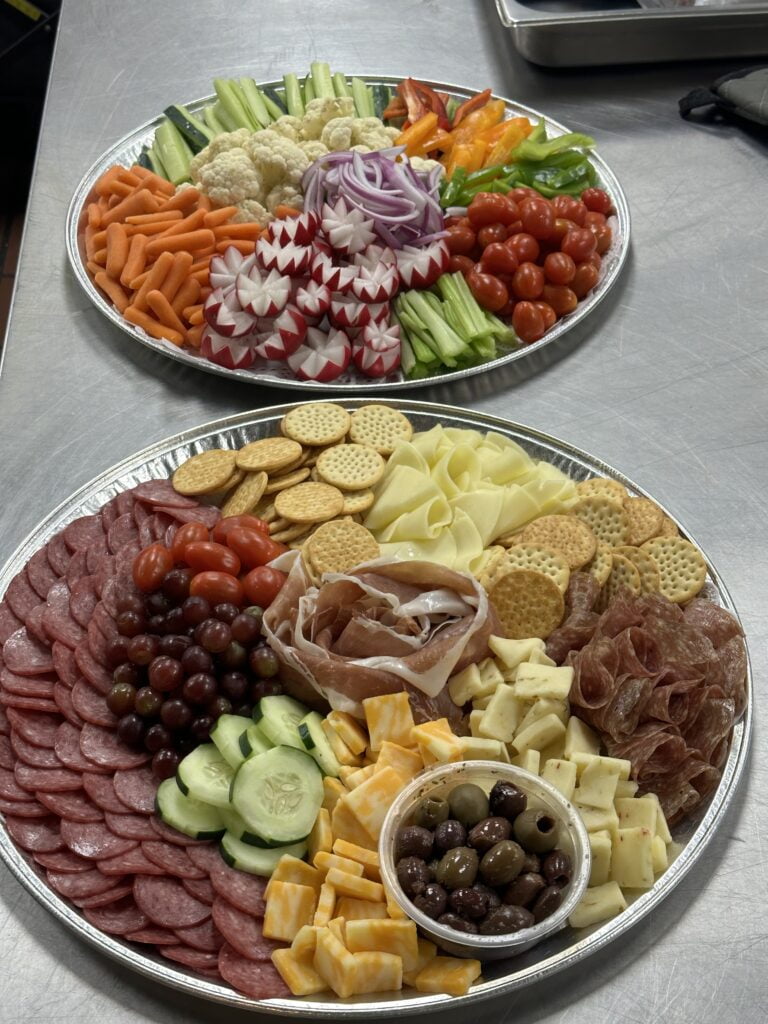 Here are our questions for the Chef:
1. How has your business benefited from being a member of e.terra?
Networking with fellow members in our shared space, I've gotten the opportunity to meet some really creative and groundbreaking chefs. It also gave me the chance to get into different business networks, meetings, and gain additional training, both business and culinary.
2. What's your favorite part of being a member of e.terra?
Cooking in the kitchen, and benefitting from the training and exposure offered by e.terra.
3. What's your favorite story to tell about your past?
When I was growing up, I was afraid of the kitchen. However, my mom would encourage me to come and watch her cook. I was afraid of the oil popping and splashing. The first time I fried eggs, the oil splashed over me and I ran out of the kitchen screaming. My mom laughed.
4. How do you define success?
To me, success can be defined as being committed to your craft, and having the determination and dedication to never give up. Couple that with hard work and you have a receipt for success!
5. What's your favorite place to eat around here, in Harlem?
Harlem Bar-B-Q is one of my favorite spots in NYC in general! They do the best slow-cooked ribs, and the environment is always lively, but never overcrowded.
Chef Cornel's is firm believer in community and giving back. He start a scholarship through his church to support his community in Jamaica. since the start of the scholarship Chef cornel has helped over 15 kids afford school supplies, school fees and other necessities they need to succeed.
To help support Chef Cornel in his endeavor please consider donating to his Gofundme.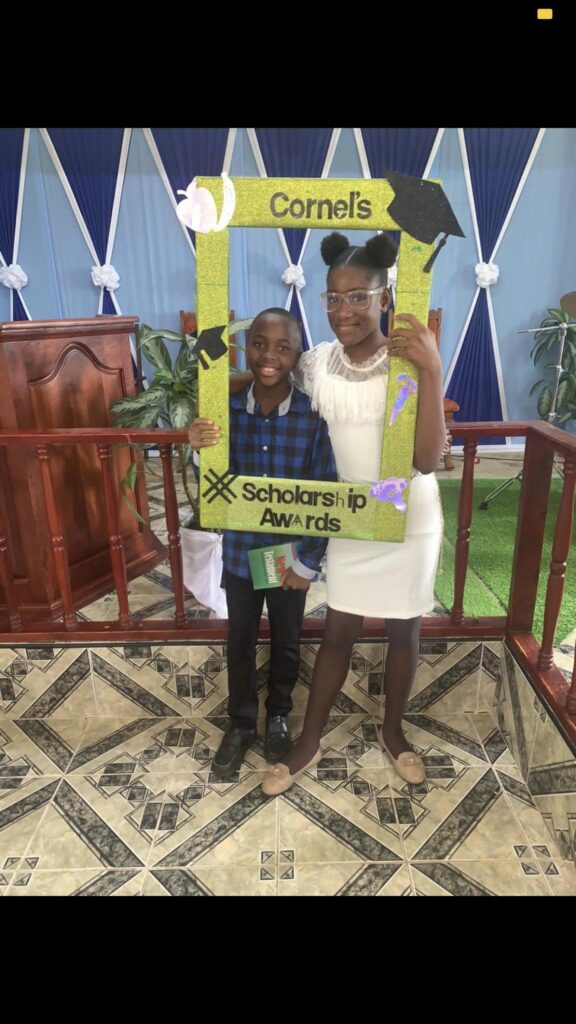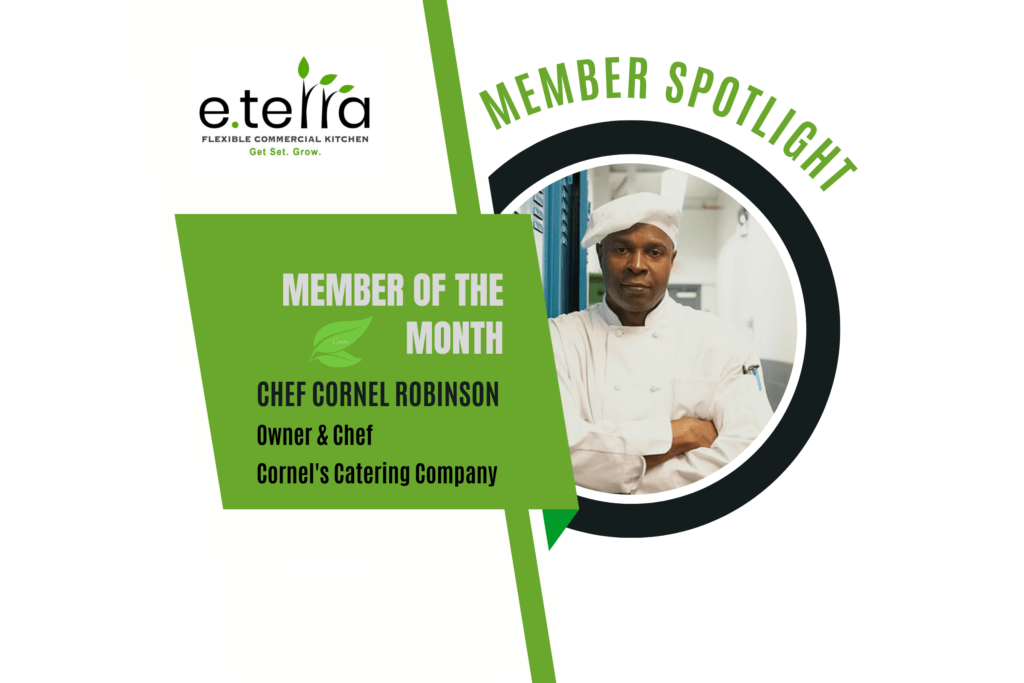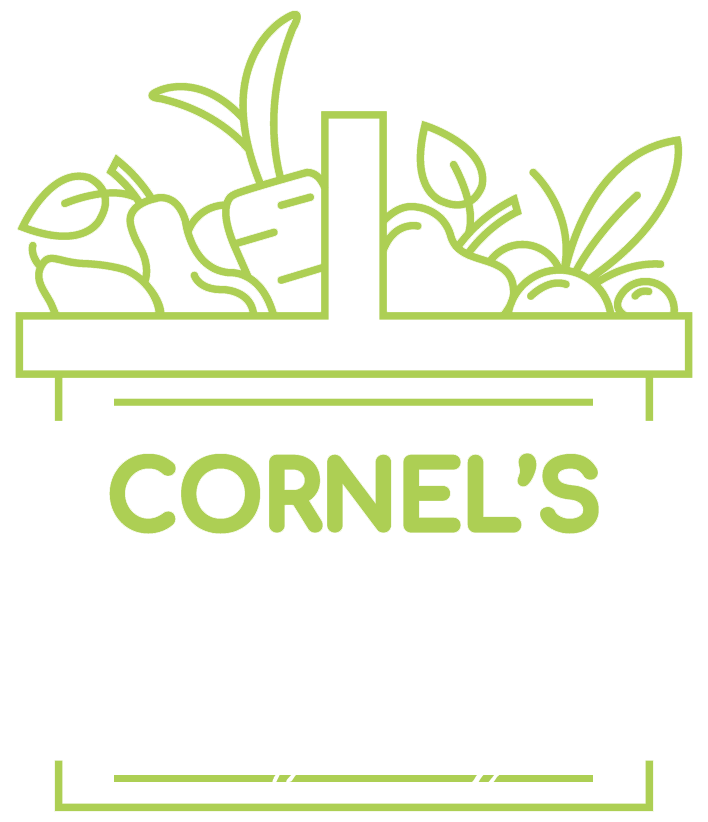 Specializing in Jamerican Cuisine – his unique twist on classic American cuisines with a blend of Caribbean spices.
https://www.instagram.com/cornelscatering https://www.facebook.com/cornelscatering